Mouseland — is our home, and my name is Jane Kats, but in school I got the nickname Misha («Мыша»). And so I personalized my signature to look like a drawing of a mouse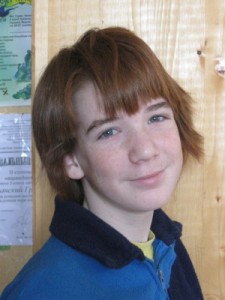 In 2007 I got published with my «Book for Beginning Moms». For some time I also wrote articles for young parents in the Russian magazines «Motherhood», «Pre School Education» and others. For many years (from 2000 'til now) I am working with children as young as 2 years old and their parents, holding holiday events and camping get togethers, going on day trips with and for friends and with children.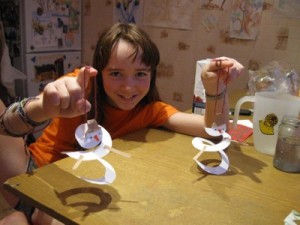 I have two children Grisha (03.03.1998) and Galya (01.01.2000)
And we have lots of friends, and often guests, and lots of good ideas!
And we love sharing those ideas!